Search all resources
PROSEU has produced numerous resources for others to benefit from. Search below to find everything from videos to scientific publications.
Materials on e-workshop on Future energy systems PIA#3
Blog from Pia #3 Introduction: PIA scene,  programme & objectives of the day by Julia Wittmayer (PROSEU/DRIFT) Setting the (EU) regulatory scene by Kristian Petrick (PROSEU/Eco Union) and Marta Toporek (PROSEU/ClientEarth) Highlight #1: Technical scenarios of renewable power integration, a multi-level perspective. Exploring the full potential of prosumer technology by Borna Doracic (PROSEU/UNIZAG FSB) & Nanda Naber (PROSEU/CE Delft) Highlight #2: Enabling Energy Islands or Full...
Publication date: Wed 24 Jun 2020
Author: PROSEU
Language: English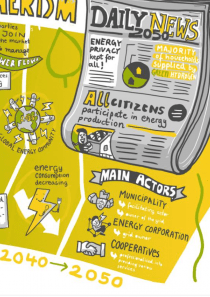 Materials from e-workshop on Energy Inclusiveness PIA#2
Introduction, programme & closure by Jeremie Fosse, Eco-Union & Julia Wittmayer, DRIFT Highlight #1: Harnessing the Power of the Crowd for the Energy Transition, Nuno Brito Jorge, Coopernico Highlight #2: Practicing energy inclusiveness with invited pitches on inclusiveness challenges: Energy poverty as a social priority in the context of a just energy transition, Marta Garcia, CEO, ecoserveis Renewable energy - a gender perspective, Christine Lins, Global Women's Network for the...
Publication date: Wed 29 Apr 2020
Author: PROSEU
Language: English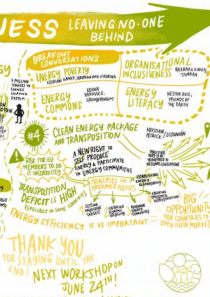 Materials from e-workshop on Prosumer Business Models PIA#1
Blog on PIA #1 Agenda & participant briefing Background document Presentation on Challenges of Prosumer business models - balancing the needs of communities and the energy system, Donal Brown, University of Leeds Highlight #1: Prosumer business models in 2050, Jeffrey Hardy, Imperial College London Highlight #2: Polling on fees and surcharges, Moritz Ehrtmann & Timon Becker, Leuphana University of Lüneburg Highlight #3: Digitalisation, Lars Holstenkamp, Leuphana University of...
Publication date: Wed 25 Mar 2020
Author: PROSEU
Language: English